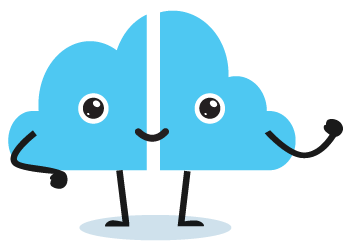 At DemandBlue, we believe in empowering nonprofit organizations with tech for good such as Salesforce's Nonprofit Cloud. Our Salesforce nonprofit consultants help you harness technology to create a massive impact in communities and improve the lives of your organization's beneficiaries with Salesforce for nonprofits.
WE GO ABOVE AND BEYOND TO HELP YOU SUCCEED
Achieve More with Salesforce Nonprofit Cloud. At DemandBlue, we empower nonprofit organizations and are more than just your technology partner. We are invested in your mission. With the right Salesforce nonprofit implementation partner by your side, your impact will be much more significant.
GET 100% OUT OF SALESFORCE NONPROFIT CLOUD WITH DEMANDBLUE'S NONPROFIT CLOUD IMPLEMENTATION PROGRAM
We support nonprofit organizations at every step of our Salesforce Nonprofit Cloud implementation program. Our Nonprofit Cloud consultants will conduct a series of discovery sessions with your team to outline expectations and roadmap the implementation journey. We help you procure Salesforce Nonprofit Cloud license for your organization and configure the applications, automations, reporting and dashboards as per your requirements. We work to swiftly migrate your database from your previous management platform to the Salesforce ecosystem while taking care of duplication errors and data silos for smooth data accessibility and unhindered workflow.
DemandBlue provides training and adoption sessions to your users on Salesforce for nonprofits, for easy and quick deployment We also ensure that the results are always aligned with your organizations mission and goals.
WE DELIVER A CONNECTED EXPERIENCE WITH END-TO-END DATA INTEGRATION OF SALESFORCE NONPROFIT CLOUD
We have a scalable team of Salesforce Nonprofit Cloud consultantsthat dedicate themselves to integrating the Nonprofit Cloud with other 3rd party tools for deep and synchronized data connection between platforms. Our Salesforce Nonprofit Cloud integration services will provide you with a 360- degree view of your organization to fully leverage your nonprofit data—this aids in making data-driven decisions that will enhance donor, program, and volunteer engagement. We do an end-to-end synchronization of your nonprofit data and eliminate the need to switch between different platforms to save time and raise the bar of productivity.
WE PERSONALIZE NONPROFIT CLOUD TO SUIT YOU AND YOUR NONPROFIT'S NEEDS
We have immense experience in customizing Nonprofit Cloud for nonprofit organizations. Our experts will help you enable the easy to change, hide, or add individual fields feature, so your users see the fields and labels that are familiar. Our customization allows you to create and use a default set of import templates to standardize the account, contact, and donation data when importing. One of the prominent benefits of our customization is custom reporting that enables your team to analyze your organization and nonprofit campaigns in detail. This helps track and measure the impact made by your nonprofit activities and quickly identify the bottlenecks.
EFFECTIVELY MANAGE YOUR STAKEHOLDERS
From donors and funders to clients and volunteers, Nonprofit Cloud gives a 360-degree view of your constituents and measurement of community impact. We help you bolster your management and utilize every Salesforce Nonprofit Success Pack (NPSP)tool in your arsenal for seamless and trouble-free management.
BUILD STRONG
DONOR RELATIONSHIPS
Create and manage in-depth donor profiles enhanced by DemandBlue's setup to support moves management and build more robust donor engagement. We lay the foundation for an everlasting relationship between you and your donors that helps your nonprofit activities create immense brand awareness among your supporters.
DELIVER
IMPACTFUL PROGRAMS
Your programs create change and bring value to your community. DemandBlue is here to help you extend the power of Salesforce.org Nonprofit Cloud to improve program management. Our Program Management Module implementation services help you make a difference and drive an impact in the lives of the beneficiaries.
ENGAGE ON A
PERSONAL LEVEL
Customize Nonprofit Cloud to enable personalized engagement with donors, volunteers, participants, and staff through actionable views, process automation, and individualized outreach. Our implementation program connects you with every individual in your organization and creates a network for personalized interactions.
DATA-DRIVEN
DECISIONS
Clean and well-structured data are critical to your success. With data coming from multiple sources, our expertise allows nonprofits to streamline data, plan better, and make informed decisions. We help you understand their interests and likes to drive your campaigns effectively and with much more relevance.
FLEXIBLE
SOFTWARE INTEGRATIONS
Change is hard, and departments have preferred technology solutions. We enable your teams to integrate existing software with Nonprofit Cloud to centralize a 360-degree view of your operations, campaigns, volunteers, and donors.
We support your cause and would be delighted to be a part of your Nonprofit journey to the greater good